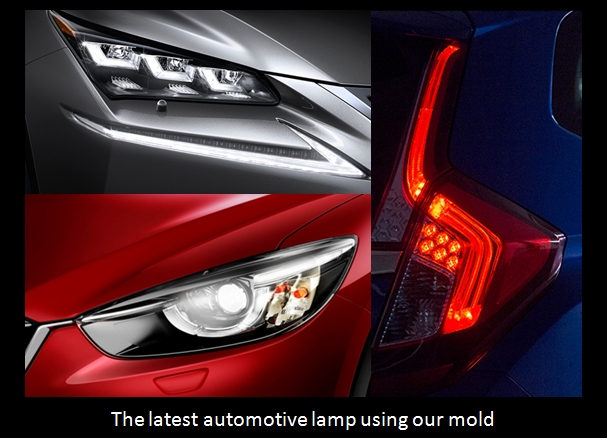 Automobile's headlamp, so-to-speak -the face of
the car, as well, rear-combined lamp – just the
back-appearance impact of the car, -- are both
quested to be precisely applicable to the design,
with advancing quality, in introduced LED light
source device.

MEISEI, helps "DESIGNING LIGHT" with "Minute
Processing" skill and "Mirror Polishing" skill, which
is indispensable for manufacturing cutting-edge
lamp parts such as' LED light guide' and 'LED
thick-surface emitting lens'.


"Minute Processing"


—

to modify the light injection designated by automobile designer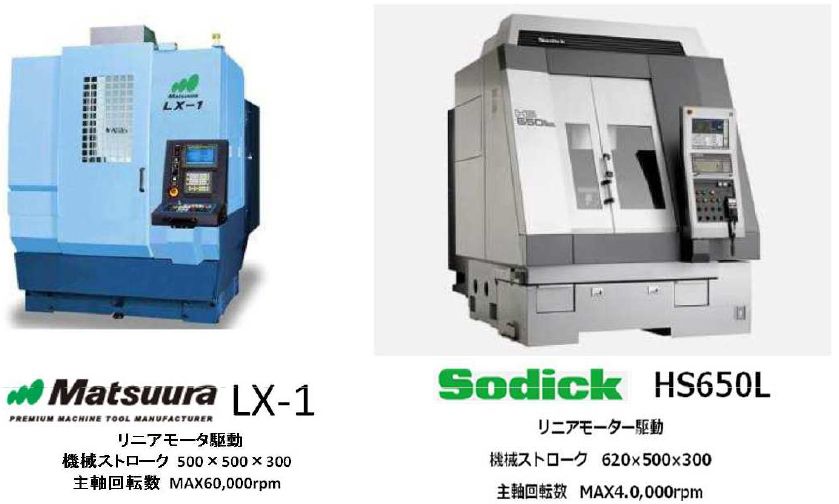 LED or Laser light for automobile lamp, since its
emission source is very small, visibility
enhancement by light diffusion is required.
Therefore, complex cut surfaces on the
lamps/reflectors are indispensable.

MEISEI can accommodate the minimum-R=0.1
level- "Polish-Free Minute Processing" by
manipulating linear-motor-drive M/C.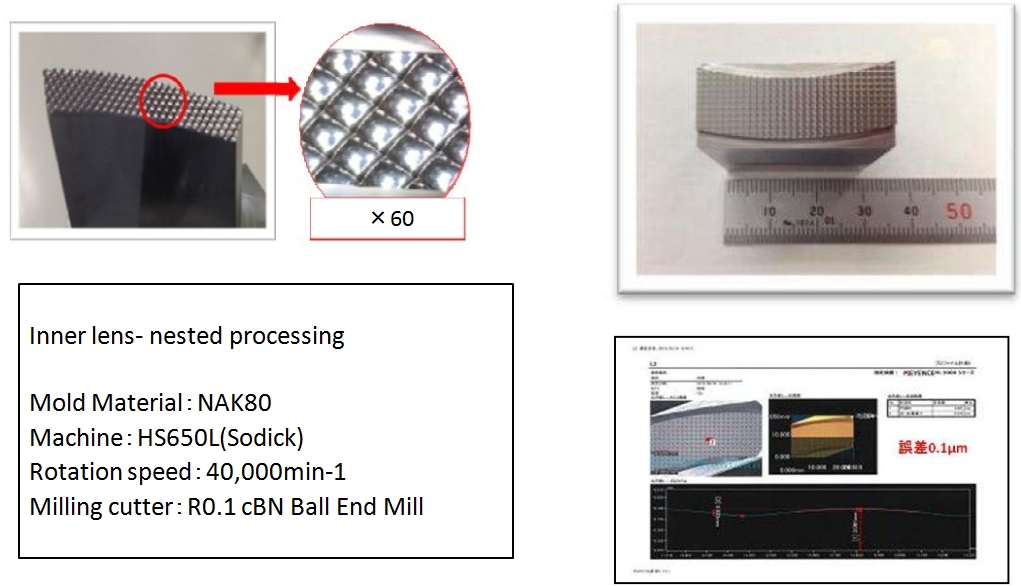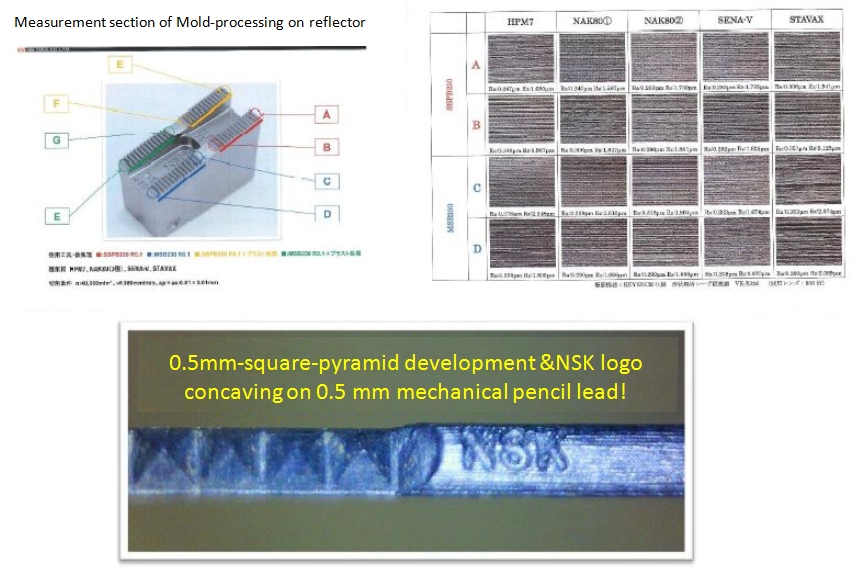 "Mirror Polishing

"


—to develop High Quality faces with crystal transparency distinct from distortion

When large-sized transparent lens of automobile
lamp, or large 3-dimentioned curved surface such
as aluminum evaporation product whose technical polishing is extremely difficult are requested, both highly precise NC machine operators and
meister-polish engineers, can work together as
a team, to product out Superb Mirror-Polished
Mold.