■ what to do with large-sized Mold Maintenance?
■ what to do with urgent repair, weekend/holiday repair amid mass-production?
■ what to do with special Mold?
■ what to do with the Mold without drawings or data?


Maintenance of large molds
⇒ Head office plant & Miyazaki Factory : 10 tons, Kumamoto Factory: 15 tons

Pick up and delivery by our own truck service is possible
(Head office factory: 3t/4t, Kyushu factory: 4t)

Onsite maintenance
⇒ Onsite inquiries and attendance possible
  Available on weekends and holidays
  Maintenance can be performed during major holidays.

Support special molds such as hot runner molds
We can repair molds even without drawings or data of the mold.
How about scheduling "periodical Mold Maintenance" before it breaks down.
We have German-made laser welding machines in each factory.
Support for modification in molds made by other manufacturers

Consultation and proposal of molding technician is available.

Advance trial available
Injection molding machine location
Aichi Factory - 650 tons
Kyushu Factory 260 ton and 850 ton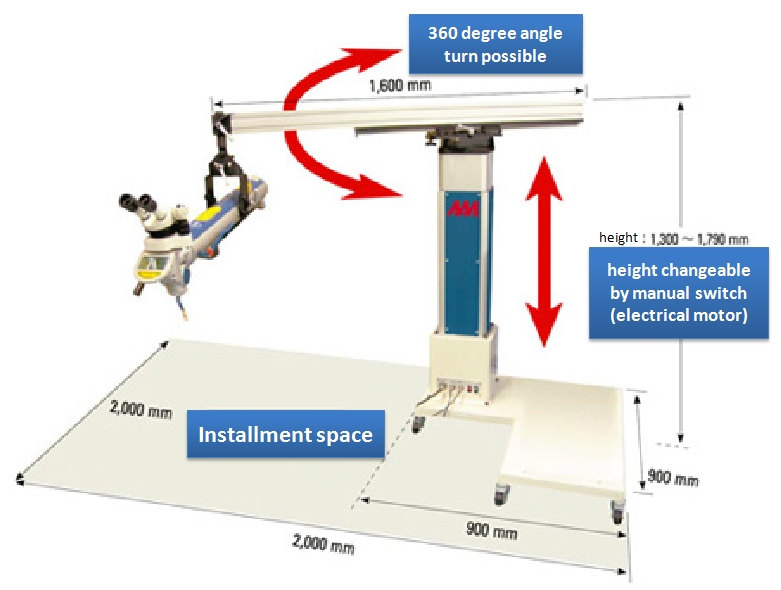 Laser welding machine
Please visit
here
when you need Mold Repair.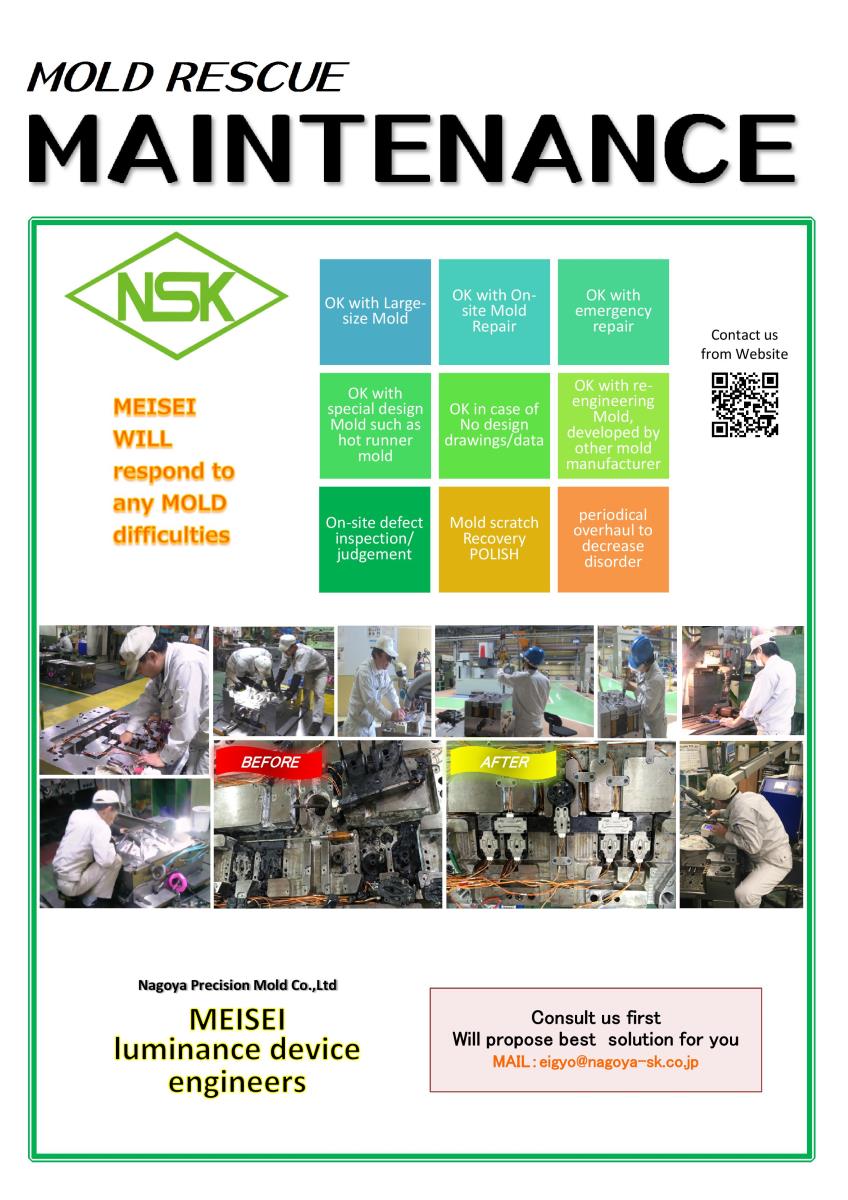 ※Please visit here to contact us.